Snetterton Austin 7 only race, Sunday 31st July - only £125.00 entry
Entries now open: email Historic750formula@outlook.com for the entry form
*subject to 750 membership at £25.00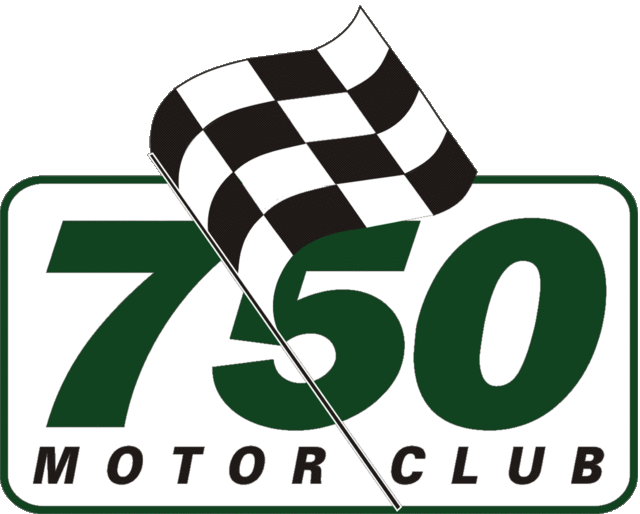 Why race your Austin 7 with Historic 750 Formula?
The Historic 750 Formula is not only the friendliest and most cost effective route into historic racing but also we celebrate the amazing history of the little car that gave our Club its name. What better series could there be to get your Austin 7 race car on track and start racing?
Who would have thought that the tiny Austin 7 designed to "put the man in the street on the road for £100" in the 1920s would go on to play a vital role in helping put Lewis Hamilton where he is today?
​
Historic 750 Formula is arguably the Birth Place of British Motorsport and the home of Austin 7 racing. The little car has been racing in 750 Motor Club for no less than 70 years and its DNA is weaved into the history of the Historic 750 Formula.
What type of Austin 7 can I race?
Today all types of Austin 7 Specials are raced; Supercharged, un-supercharged, traditional Ulster, road-going, single seater and post-war cars all take to the track and tussle for winners honours. Whether your car has independent front suspension, an electronic water pump or radial tyres, you can come and race with us.
​
2 classes exist (for supercharged and un-supercharged cars), to ensure everyone has chance of taking home a pot. If you've got an Austin 7, you're sure to be able to race in it in Historic 750 Formula. Fantastic grids of over 20 cars go wheel to wheel to battle it out over 12 races (6 weekends). The raw freedom offered by Austin 7 racing is like no other. Where else can you enjoy such a piece of motorsport history whilst competing across some of the UKs best race tracks.
What's Austin 7 racing really like?
​
A traditional season will start in April and run until October. 12 races will take place over 6 weekends; 10 scratch and 2 standing start handicap races. You can pick and choose what you do. Silverstone, Brands Hatch, Oulton Park, Mallory Park, Anglesey, Cadwell Park, Donington Park often feature on the calendar. Most competitors are 'owner mechanics' doing much of their own race preparation. Others use a professional helping hand.
The weekend will be filled with humour, adrenaline and excitement. For many of our drivers Historic 750 Formula was their first experience on a race track and to take the words of one of our newest drivers, Linda Price "simply exhilarating." From finding the right car to navigating your way through the ARDS and that unnerving first car scrutineering session, we're on hand to help.
How 750MC & the Austin 7 influenced todays F1, whilst launching the careers of Colin Chapman, Len Terry and Mike Costin
Why race your Austin 7 with H750 Formula?
​
750 Motor Club is of course the home of the Austin 7, but Historic 750 Formula is far more than just racing, the paddock is a place of fun, friendship and humour. Many drivers bring their family and children and our annual BBQ is an event not to be missed. Prize giving is an opportunity to applaud, heckle and cheer the driver who ran out of fuel on the last lap!
On race day it's a hub of activity and engineering knowledge – where drivers are only too happy to share mechanical expertise. If your car breaks down you'll find yourself surrounded by drivers lending you parts and sharing knowledge.
​
What's stopping you? It's time to Start Racing!