Snetterton Austin 7 only race, Sunday 31st July - only £125.00 entry
Entries now open: email Historic750formula@outlook.com for the entry form
*subject to 750 membership at £25.00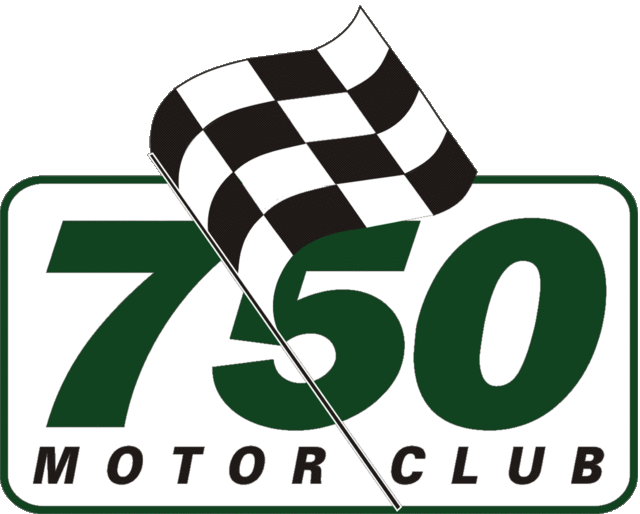 How do I start historic motor racing?
What experience do you need to start historic motor racing?
Many drivers in the Historic 750 Formula had no prior racing experience and several had never set foot on a race track prior to taking their ARDS test, followed by their first Historic 750 Formula race. Check out Richard Verheyden's and Linda Price's driver profiles to find out more.
Is their an age limit for motor racing?
Motorsport can be enjoyed by people of all ages, we have drivers from the 20's to their 80's. In fact some of our drivers didn't take their ARDS test until they were into their 70's. Of course there are regular medical checks to ensure drivers are well enough to race, but that rarely prevents a driver from competing. Even those with more complex conditions can compete providing they undergo a more in depth medical check.
We have a variety of drivers with a range of driver experience and skill. The Historic 750 Formula really is an open playing field where race winners are from all backgrounds and in a variety of cars. See our race results and you will see a broad variety of names and car types winning our races. Even those racers further down the grid thoroughly enjoy wheel to wheel racing and the spirit of the weekend.
Is motor racing expensive?
Not as expensive as you may think, but it really depends on how mechanical you are. Those with a practical knowledge of car mechanics should be able to successfully run their own car during the season, especially as help and advice is widely available throughout the formula. Whereas if you need to pay a motorsport workshop to do all of your car preparation the costs increase.
​
The first season involves most of the costs; acquiring your race licence, purchasing and preparing your race car and buying a trailer. Once you have all of the kit motorsport becomes much more cost effective for subsequent seasons.
​
I compete a full reasons racing on a budget of under £4,500, to give some context each race weekend incurs roughly:
​
Race entry £280-335 for the weekend (Includes 1 x practice, 2 x 15 minute races)

Accommodation £80 B&B (for long distance races only) or FREE if you camp like me and many others)

Race fuel £15 race fuel for the weekend (normal pump fuel is used)

Championship entry fee & club membership Approx £100
​
Total race weekend expenditure approx = £2,500 (6 race weekends x average of £400, plus membership)
​
The remaining £2,000 of my budget is used towards car maintenance or replacement kit i.e winter engine refresh, occasional race suit or harness replacement, engine oil and other consumables. I run a set of tyres for 3 seasons. Costs can be kept down if you're happy to buy good quality used race suits, boots online for a fraction of the new price.
​
Hence with a mortgage and children racing is still accessible, I've just started my 11th racing season.
What kit do I need to buy to start motor racing?
When starting racing you will need to buy the following:
​
Trailer
Used serviceable trailers can be bought for as little as £400, or £950 can buy a good quality used trailer. New trailers can be bought for approx £2,000 but in our view a new trailer offers little benefit over a good quality used one

Race suit
Race suits can be bought new for around £280 (we get 10% discount from with many suppliers, see the 750MC Membership Benefits). Good quality used race suits are widely available at around £100

Helmets
Race helmets are available at all budgets. A new approved helmet can be bought for as little as£300, or good quality used helmets can be found about half price online.

Gloves and race boots used one of our partners to get 10% off, or again look online for cheaper used kit

Fire proofs Fire proof undergarments are generally optional, some wear them, some don't

HANS - HANS are mandatory for some cars and optional for others. See MS UK guidance for more information. Be careful to select a degree angle which suits your car.
Is it really that easy to get your race licence?
Yes, read our 6 step guide to find out how you can get your racing licence. You could even be on track this year!

Also hear from Richard Verheyden and why he travels a 1,000 mile round trip each weekend from the French-Swiss border to race with Historic 750 Formula.
We'd strongly encourage you to visit one of our race meetings or to get in touch via the Contact Us pages. We can tell you more about getting your ARDS licence, series regulations and help you to source a car.

Visiting the paddock will give you a feel for the friendly atmosphere and the variety of cars. All our drivers are extremely helpful and will willingly share technical advice.