Snetterton Austin 7 only race, Sunday 31st July - only £125.00 entry
Entries now open: email Historic750formula@outlook.com for the entry form
*subject to 750 membership at £25.00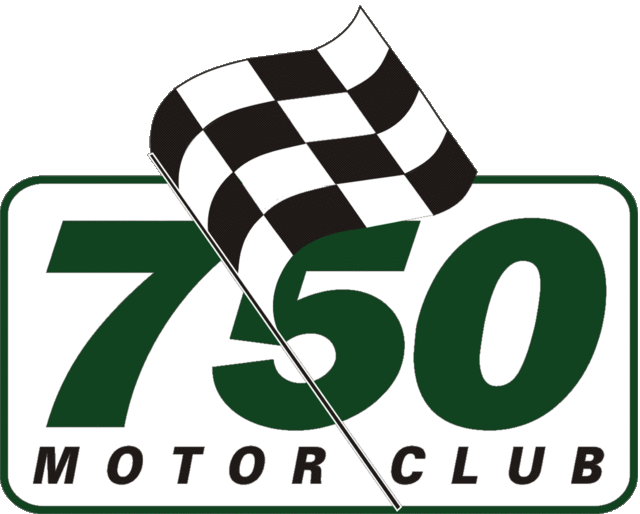 Historic Racing Classes - A, AS, C & D
Class A & AS: Austin 7s
​
Austin 7's of all types and varieties compete in class A, with more powerful supercharged cars competing in Class AS. To keep the competition fair, highly developed cars such methanol powered Austin 7s compete in Class C with the
pre-74 formula cars.
Austin 7's are permitted to use electronic ignition, electric water pumps and have independent suspension. Programmable ignition systems are not permitted. Engines may be supercharged. A range of tyres are also permitted, many of which are also road legal. Cars range from 'road-going' to purpose built racing cars.
Class C: Pre-1974 750 Formula cars
Class C is predominantly filled with pre-1974 750 Formula cars. The chassis is based on 2" x 2" longitudinals, with a BMC live axle and fully independent suspension. They run control Dunlop CR65 tyres and a control Kent camshaft to keep the racing close. Aero devices are not permitted.
​
Cars can be powered by Reliant race tuned 600OHV, 750 OHV, Reliant 750 supercharged sidevalve, Reliant 850 OHV and Coventry Climax.
​
Class C also includes highly developed Austin 7's and
Ford 1172 SV powering Lotus 6 and other specials.
​
'Other Historic Sports and Racing cars of similar performance under 1500cc' are also welcome may include such things as an Historic Formula Vee 1300 or a Ford Consul 1500. If proven to be too fast, they will however be restricted.
Class D: Historic Cooper 500s
​
Historic F3 500 cars are also welcome and have a history of competing in 750 Motor Club. They have their own class and awards, and must comply to 500 Owners Association club rules.
​
​