Snetterton Austin 7 only race, Sunday 31st July - only £125.00 entry
Entries now open: email Historic750formula@outlook.com for the entry form
*subject to 750 membership at £25.00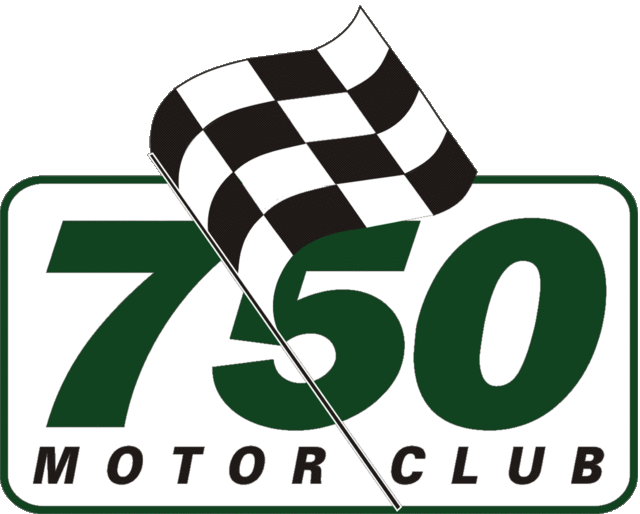 Linda's first ever race took place at Mallory Park where she arrived unaccompanied to take on this new challenge. She knew no one in the paddock other than Austin 7 Representative Charlie Plain-Jones, who'd assisted weeks earlier when trying to source a race car. Everything would be new, scrutineering, drivers briefing, and her first racing start.
​
In reference to her first racing experience she says "Nothing like jumping in at the deep end." The story actually started a few weeks earlier when she was given the contact details for Austin 7 Representative Charlie Plain-Jones. Linda has seen an Austin 7 Speedex for sale in Scotland and was very keen to view it. Charlie obliged and joined Linda on the 800 miles round trip, returning with her new car.
"I have always wanted to try it but did not have the opportunity or courage to take part until finally being spurred on by a friend who takes part in the historic F3. I passed the ARDS test on my second attempt. My excuse was that I was last on a track 10 years before that!"
Why did Linda choose Historic 750 Formula?
​
"I did my research and went to see various cars (with Al and Charlie who kindly took the time to accompany me – thank you) including the Austin Healey Sprite which I do love but it was beyond my price point. I concluded that I wanted something with a story behind it and made enquiries with a few clubs. I felt that the H750 seemed more approachable and relaxed and I am pleased to say my instincts were correct."
"The only word I have for my first race is 'exhilarating'! OK, I came first from the rear, but what a buzz and what a supportive bunch! I continue to learn about my Speedex and I am definitely looking forward to the next season. After all, I can only do better right?"
After a full season Linda had caught the bug. Her Speedex went off for some 'go faster' modifications as she eye'd up a higher grid spot next year. The 750MC were delighted to award her the Roger Windley Handicap Award 2019, for most grid spots gained across the season.
Aside from competing in H750F Linda has a Harley Sportster which keeps her entertained on the weekends by taking in the scenic routes around Cambridgeshire "All very much required after spending the working day as an accountant."
​
Linda has now been welcomed to join the 750MC board as the club Financial Director
Linda took part in her first race during a very busy weekend with 22 cars on track. She would be accompanied by a number of seasoned racers.
Winner of the Windley Handicap 2019 (Image copyright Jonathan Elsey)